Featured Artist: Sue Roddis
Blog Post: JABBERWOCKY
Location: Kazakhstan
Graphic 45, a paper company we all adore, released the amazing
Halloween in Wonderland collection
earlier this year. This set of papers and tags took the original classic Alice illustrations by John Tenniel and recolored them in deep rich fall colors, added witch's hats, pumpkins and other spooky elements, and has probably been the most popular collection they've ever released! To celebrate all the inspiring artwork inspired by these papers, I thought it would be fun to display a series of these creations between now and Halloween!
I wanted to start with Sue Roddis of
JABBERWOCKY
(remember her incredible
clockworks piece
?) because she has been serving as a "talent scout" for The Altered Alice, sending me GREAT Alice links from all over the blogosphere! Thanks Sue! Also, of course, because Sue's mini-book is AMAZING! Take a look!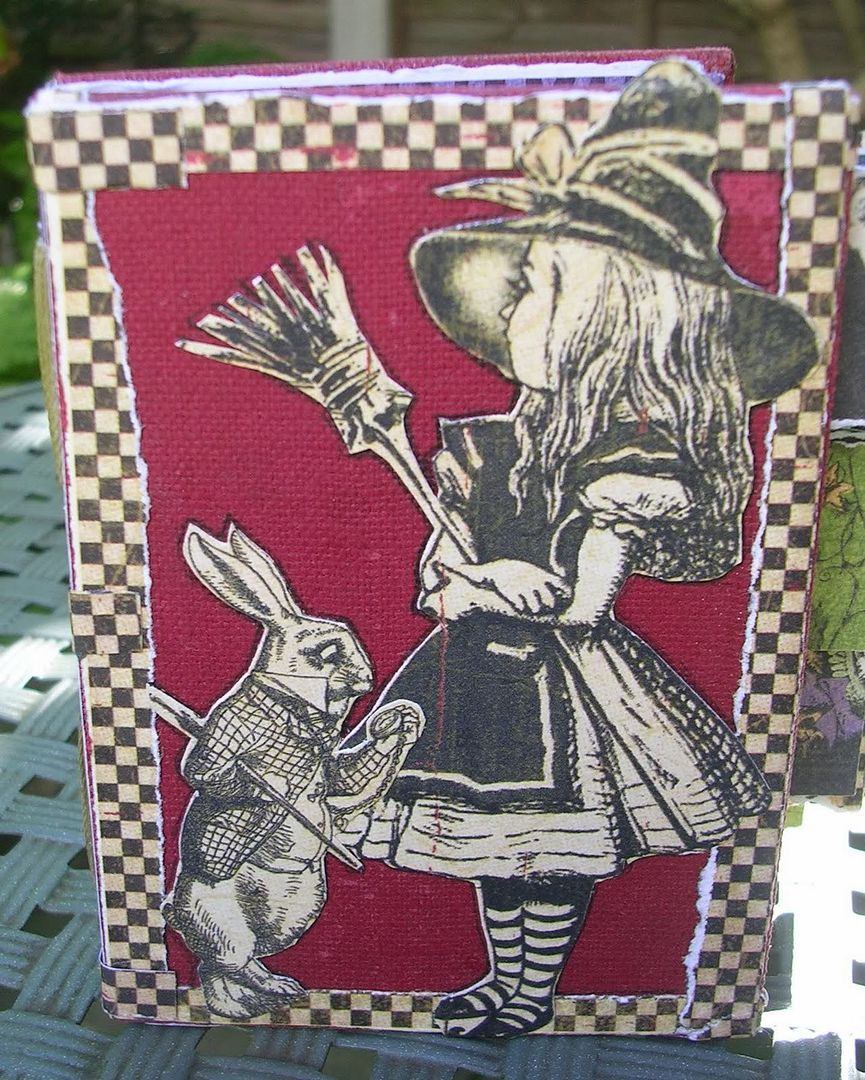 The covers are actual book covers cut to size from recycled books.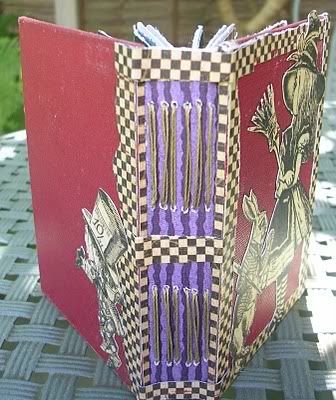 Pages are sewn into the spine.
And what great pages they are! I particularly love the tabs on each page with their distressed and torn edges!
To see more pictures of the pages and to read Sue's description, please visit Sue's JABBERWOCKY blog post and leave her some love!
There will be many more Halloween in Wonderland projects, including cards, more mini-books, and wall art to share with you and they are all WONDERful, so stay tuned as we gear up for Halloween!
Please leave a comment on The Altered Alice before you depart!